Get in Formation
May 9, 2016
Dear Beyonce Fans, Clients, Friends and Family:
One of the greatest entertainers of all times is on tour - Beyonce and those ticket prices are hundreds even thousands of dollars. About what it would cost you if you don't to the proper research for our next essential topic...trademark, patent and copyright infringement! Do you remember when Beyonce and Jay Z tried to trademark their daughter's name, Blue Ivy? They lost to Harvard graduate Veronica Alexandra who operated a successful wedding planning business under the same name since 2009. (http://www.rollingstone.com/music/news/jay-z-and-beyonce-lose-bid-to-trademark-blue-ivy-20121022) Most people are unaware that phrases, names and symbols can be trademarked.
As the summer approaches, we always see a heightened number of newly formed businesses. During this time, we get a lot of patent, trademark and copyright issues. The Lanham Trademark Act defines a trademark as any word, name, symbol, or design, or any combination thereof, used in commerce to identify and distinguish the goods of one manufacturer or seller from those of another and to indicate the source of the goods. See 15 U.S.C. § 1127. In other words, a trademark can be in the form of the following:
Word

Phrase

Symbol

Design

Color

Group of letters or numbers

Sound (ask Robin Thicke and Pharrell)

Smell

Combination of the above
Trademarks are protected by law through state, federal and/or international trademark registrations and/or through common law. A trademark does not need to be registered for the owner of that mark to prohibit others from using it or a confusingly similar mark. So, before you go out and open a dating website called "Single Ladies", call us at the Montgomery Law Firm so that we can keep you in "Formation"!
Call The Montgomery Law Firm today to get assistance with your important legal issues. Let us do a quick 15 minute analysis of your case for only $75 through our newest concept, Urgent Legal Xpress. Just call us at (704) 312-7360 and ask for a ULX Review!
The Montgomery Law Firm , revolutionizing the legal industry. Call us today! (704) 312-7360
---
Q & A with Eric A. Montgomery, Esq.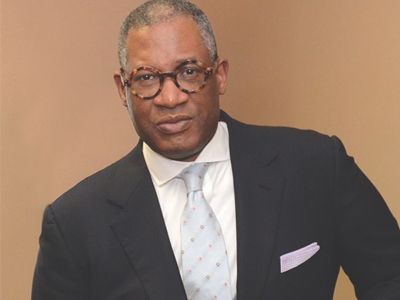 Q: Can I still sue someone for using my logo that I paid someone to create for my business even though I have not registered it with the trademark agency?
A: Yes. As long as you can demonstrate your ownership and use of the logo you can still protect your mark or logo. C all us at The Montgomery Law Firm if you need to have these types of claims reviewed for consideration. We have experience in this area of the law.
Tell us what legal issues you want the Monday Morning Lawyer to discuss next? Send your thoughts to info@theMLawfirm.com.
Please contact The Montgomery Law Firm today at 704-749-3135 or info@themlawfirm.com to assist you with your legal needs in the following areas:
Employment Law (EEOC claims|wrongful termination|discrimination|unemployment hearings|severance negotiations)

Personal Injury Law (insurance claims|automobile accidents)

Business Law (civil litigation|contract formation and review|business formation|dispute resolution/trademark|business strategy)

Estate Planning (wills|trusts|power of attorney|healthcare power of attorney| secure document storage)

Fashion Law (strategic fashion planning & development, seminars on issues of interest to fashion community, fashion employment practices, fashion trademark licensing)
Please call us to use our firm's newest concept - Urgent Legal Xpress!
"Meeting clients just where they are"