One Size Does Not Fit All
Nov. 28, 2016
The Unexpected Can Happen!
Trusting an online document company for a generic prepared will to protect your family is just like saying "one size fits all". On November 8, 2016, the United States elected a new president and on June 23, 2016 the British voted to leave the European Nation - Brexit! Both events were unexpected and folks thought it could never happen. If you think that you or your loved one will live forever and a generic will not prepared by a reputable attorney is smart, then you may be as foolish as the 47% of people in the US that didn't vote or the 28.2% of non- voters in the UK.
It's time to start protecting your family now by having a will and/or power of attorney in place during the loss of a loved one. From now until the end of December, The Montgomery Law Firm will join the fight to protect you and your family by offering an estate holiday package to include a simple will and/or power of attorney. This is a limited special so take advantage of these savings today! All payments are due by November 30, 2016 by 5pm. See our prices below:
1.Simple Will-$299;
2.Power of Attorney-$150;
3.Healthcare Power of Attorney - $150 or
4.All three documents (Will; POA; HCPOA) for $650.
This is a great holiday gift for a loved one! Please contact us if you need additional appointment times if not listed on the link above. Contact The Montgomery Law Firm today to assist with your important estate planning needs.
Happy Holidays!!
- #OneCharlotte!
---
Monday Morning Lawyer Q & A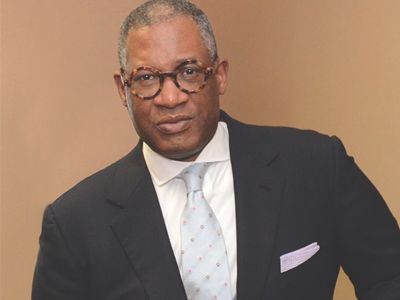 Q: I am a small business owner where a number of my employees accrue overtime hours. How do the new Department of Labor rules governing overtime pay that start on December 1 affect my business?
A: Last Tuesday a federal court put a halt on the new overtime rules going into effect on December 1. For now it is business as usual. However you should consider consulting with a labor attorney to assist you in evaluating this potential change in your business.
Tell us what legal issues you want the Monday Morning Lawyer to discuss next? Send your thoughts to info@theMLawfirm.com.
Call us today to get your Estate Plan (Will, Power of Attorney, Health Care Directive) put in place to protect your loved ones!
Please contact The Montgomery Law Firm today at (704) 312-7360 or info@themlawfirm.com to assist you with your legal needs in the following areas:
Employment Law (EEOC claims|wrongful termination|discrimination|unemployment hearings|severance negotiations)

Personal Injury Law (insurance claims|automobile accidents)

Business Law (civil litigation|contract formation and review|business formation|dispute resolution/trademark|business strategy)

Estate Planning (wills|trusts|power of attorney|healthcare power of attorney| secure document storage)

Fashion Law (strategic fashion planning & development, seminars on issues of interest to fashion community, fashion employment practices, fashion trademark licensing)
Our latest concept: Urgent Legal Xpress (ULX)
"Meeting clients just where theyare".