It Never Rains in Southern California
March 28, 2016
Dear NCAA Fans, Clients, Friends and Family!
My intentions was never to turn the Monday Morning Lawyer into a political platform, but as a civil rights attorney I am compelled to have some commentary on the decision the NC Legislators and Governor Pat McCrory's move to pass HB2 (House Bill 2). This last minute shenanigan was orchestrated to rewrite our beloved state's laws in an effort to address a recent LGBT ordinance passed in Charlotte! (See here for more details http://www.nytimes.com/2016/03/25/us/north-carolina-law-antidiscrimination-pat-mccrory.html?_r=0)
Let me first say this, in North Carolina there was never any real protection for workers to sue under state law for discrimination so this new statute wouldn't change much in the way that I do my job. However one of the more impactful aspects of HB2 is the fact that a city or county in NC can enter into a contract with any person or any private company and may not require they follow any state rules or regulations in their employment practices as a condition of the contract. Simply put, a company under a government contract can make any rules that effectively allows it to legally discriminate against any person for any reason, like race, sex, age, and sexual orientation and suffer no consequences...Why? Because NC has stated in this new law that a person does not have a private right to sue which forces one to go the federal courts to address these matters.
For your information, the federal court system costs more to file a lawsuit and typically it is more difficult to win there for anyone suing for discrimination. So this change has made the mountain to climb a bit more higher than it has in the past. These types of changes will have more negative effects on women, the LGBT community and minorities. So if you are happy with all of these changes and believe that NC is a utopia - you also believe the song, that it never rains in Southern California (by Tony! Toni! Tone!) - Go vote in November!
Bottom line - Discrimination in any form is never OK! Please call our firm today if you feel like you have been a victim of discrimination. As a service that we offer through Urgent Legal Xpress ((ULX), we can quickly analyze your case for $75!
The Montgomery Law Firm, revolutionizing the legal industry. Call us today! (704) 312-7360
---
Q & A with Eric A. Montgomery, Esq.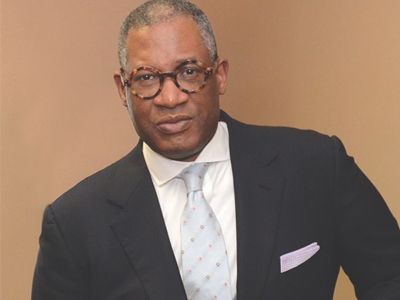 Q: Now that the new HB2 legislation has passed, can I still sue my employer if they decide to hire all men while receiving funding from a government contract?
A: Yes. One still has rights under federal laws that address discrimination issues, like Title VII and the Equal Pay Act. Please contact The Montgomery Law Firm to address these important legal matters.
Tell us what legal issues you want the Monday Morning Lawyer to discuss next? Send your thoughts to info@theMLawfirm.com.
Please contact The Montgomery Law Firm today at (704) 312-7360 or info@themlawfirm.com to assist you with your legal needs in the following areas:
Employment Law (EEOC claims|wrongful termination|discrimination|unemployment hearings|severance negotiations)

Personal Injury Law (insurance claims|automobile accidents)

Business Law (civil litigation|contract formation and review|business formation|dispute resolution/trademark|business strategy)

Estate Planning (wills|trusts|power of attorney|healthcare power of attorney| secure document storage)

Fashion Law (strategic fashion planning & development, seminars on issues of interest to fashion community, fashion employment practices, fashion trademark licensing)
Please call us to use our firm's newest concept - Urgent Legal Xpress!