Out of Service
Oct. 24, 2016
Changing The Landscape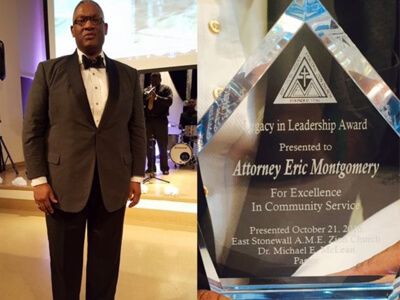 This past Friday I had the distinct pleasure of being honored by East Stonewall AME Zion Church for my efforts in the community. Outside of the daily work on behalf of clients, many hours have been devoted to participating in youth events, leadership seminars and speaking at various church programs where I continue to preach (no pun intended) about the importance of estate planning and having a will.
Out of service to the community, our firm has provided at no cost, wills to over 200 families over the years through various churches to help "change the landscape." The current landscape has these characteristics:
1.Only 60% of Americans have a will;
2.Approximately 35% of African American families have a will;
3.Only 20% of Latino families have a will in place.
When starting my law firm over seven years ago, I knew that one of my goals was to help change this narrative. If we are going to "help America become great again" we all have to do our part in making ALL families financially strong! It is a commitment our firm has made to this community. Call The Montgomery Law Firm today to assist with your estate planning needs!
I want to thank East Stonewall AME Zion Church again for recognizing my efforts to making my hometown a great place - #OneCharlotte!
---
Monday Morning Lawyer Q & A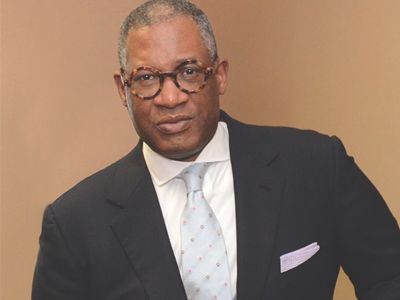 Q: I hired a contractor to perform repairs on a house that I own before putting it on the market to sell. However the work was shoddy and incomplete. We had a written contract. Do you think I have a good chance of recovery in court?

A: Yes. By having a written contract that outlined the terms of your agreement will give the court a good road map to follow. If you have solid evidence of the failure to perform through photos and other documents, it will help your chances of a successful outcome in court.

Tell us what legal issues you want the Monday Morning Lawyer to discuss next? Send your thoughts to info@theMLawfirm.com.
Call us today to get your Estate Plan (Will, Power of Attorney, Health Care Directive) put in place to protect your loved ones!

Please contact The Montgomery Law Firm today at 704-749-3135 or info@themlawfirm.com to assist you with your legal needs in the following areas:
Employment Law (EEOC claims|wrongful termination|discrimination|unemployment hearings|severance negotiations)

Personal Injury Law (insurance claims|automobile accidents)

Business Law (civil litigation|contract formation and review|business formation|dispute resolution/trademark|business strategy)

Estate Planning (wills|trusts|power of attorney|healthcare power of attorney| secure document storage)

Fashion Law (strategic fashion planning & development, seminars on issues of interest to fashion community, fashion employment practices, fashion trademark licensing)
Our latest concept: Urgent Legal Xpress (ULX)

"Meeting clients just where they are".