Question Every Bush That Shakes!
April 18, 2016
Dear Hornet Fans (happy now Markel?), Clients, Friends and Family!
I drove my neighbor home the other night and laughed uncontrollably when she repeated a childhood colloquialism from her grandmother..."question every bush that shakes". In other words, be real cautious of the new HB2 accommodations made by Governor McCrory. Just when the citizens were shocked enough with the passage of HB2, Governor McCrory (who by the way, cannot unilaterally change any laws) passed an executive order attempting to clarify the mess created by our state legislature. McCrory's order seems to be geared at soothing fears about some elements in the law, but it does not appear to make any material changes. Pay close attention to the shaking bush...
There are no changes to the transgender-bathroom conditions, part of the most complicated elements;

Government buildings, including schools, will still require people to use bathrooms and locker rooms corresponding to the gender on their birth certificate (show your birth certificate at the door!);

Private businesses may establish their own restroom and locker-room policies;

The executive order states that local governments and private business may establish non-discrimination employment policies for their own employees-including, presumably, LGBT people;

It also expands the state's nondiscrimination policy for state employees ONLY to include sexual orientation and gender identity; and

It does not restore cities' right to establish local non-discrimination ordinances that apply to the private sector, as Charlotte's ordinance did.
In other words, the North Carolina government cannot legally discriminate against state employees on the basis of sexual orientation or gender identity. Businesses (private companies) can discriminate, but can also choose not to, and cities may not prohibit them from doing so (waaay bigger than bathroom conditions!)
What the order did not do was reinstate the right to sue for discrimination in state court. That right was eliminated by HB2. While the right to sue in federal court was not affected, the removal of the right to sue in state court was a huge error on the part of the governor/legislature.
Call The Montgomery Law Firm today to get assistance with your important legal issues. Let us do a quick 15 minute analysis of your case for only $75 through our newest concept, Urgent Legal Xpress. Just call us at (704) 312-7360 and ask for a ULX Review!
The Montgomery Law Firm, revolutionizing the legal industry. Call us today! (704) 312-7360
---
Q & A with Eric A. Montgomery, Esq.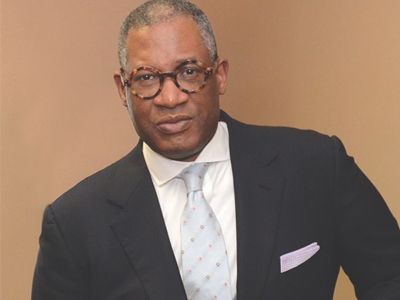 \
Q: I believe that I have been the victim of race discrimination on my job. Can I sue my employer in state court here in North Carolina?

A: No. Since the passage of the new controversial HB2 bill by the North Carolina Legislature, a person's right to sue an employer in state court for discrimination was eliminated. However there are some other ways to address this situation. C all us at The Montgomery Law Firm if you need to have these types of claims reviewed for consideration. We have over 25 years experience in this area of the law.


Tell us what legal issues you want the Monday Morning Lawyer to discuss next? Send your thoughts to info@theMLawfirm.com.


Please contact The Montgomery Law Firm today at (704) 312-7360 or info@themlawfirm.com to assist you with your legal needs in the following areas:
Employment Law (EEOC claims|wrongful termination|discrimination|unemployment hearings|severance negotiations)

Personal Injury Law (insurance claims|automobile accidents)

Business Law (civil litigation|contract formation and review|business formation|dispute resolution/trademark|business strategy)

Estate Planning (wills|trusts|power of attorney|healthcare power of attorney| secure document storage)

Fashion Law (strategic fashion planning & development, seminars on issues of interest to fashion community, fashion employment practices, fashion trademark licensing)
Please call us to use our firm's newest concept - Urgent Legal Xpress!

"Meeting clients just where they are"