Run and Tell That!
March 21, 2016
Dear NCAA Fans, Clients, Friends and Family!
Stop the presses, we are rocking a fresh new look! I am proud to announce that The Montgomery Law Firm has a brand new website (some of you are probably saying....really? I didn't know what the old one looked like). Our new website has been redesigned to make your navigation of our site more intuitive and the experience more enjoyable! Now if you miss our Monday Morning Newsletter, you can simply visit our website to pick up our latest edition. Also, here are some additional features about the website that I would like to point out:
It is more interactive and more user friendly;

New navigation with all the latest technology makes us easy to find online;

An "Events" page will keep you abreast as to what's going on in the legal community and around town; and

Eventually, you will be able to set up your own appointments via Urgent Legal Xpress (ULX)
Of course, with so many moving parts there will be things that we may not catch in the early days so please feel free to let us know if there are things that we need to address. Please check back frequently because we will continue to roll out new features over the next few weeks and months. Visit our new website at www.theMLawfirm.com and in the words of one of my good friends....."now, run and tell that"!
The Montgomery Law Firm, revolutionizing the legal industry. Call us today! (704) 312-7360
---
Q & A with Eric A. Montgomery, Esq.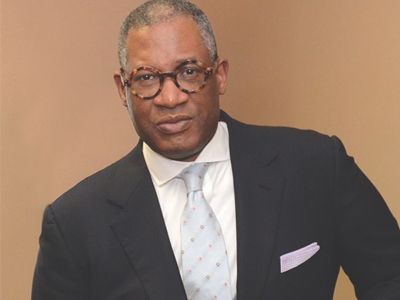 Q: A good friend recently told me they were fired from their job, but the company did not give them a document outlining the reason for the termination. Is this against the law?
A: Not in North Carolina. In this state, an employer does not have to give you a reason for your termination. Additionally employers are not required to give you anything in writing. In fact, they can terminate you over the phone if needed. Call us at The Montgomery Law Firm if you need to have employment law claims reviewed for consideration. We have over 25 years experience in this area of the law.
Tell us what legal issues you want the Monday Morning Lawyer to discuss next? Send your thoughts to info@theMLawfirm.com.Please contact The Montgomery Law Firm today at (704) 312-7360 or info@themlawfirm.com to assist you with your legal needs in the following areas:
Employment Law (EEOC claims|wrongful termination|discrimination|unemployment hearings|severance negotiations)

Personal Injury Law (insurance claims|automobile accidents)

Business Law (civil litigation|contract formation and review|business formation|dispute resolution/trademark|business strategy)

Estate Planning (wills|trusts|power of attorney|healthcare power of attorney| secure document storage)

Fashion Law (strategic fashion planning & development, seminars on issues of interest to fashion community, fashion employment practices, fashion trademark licensing)
Please call us to use our firm's newest concept - Urgent Legal Xpress!
"Meeting clients just where they are"