Styling For Justice
Dec. 14, 2015
Dear Clients, Friends, Family and Fans of the 13-0 Carolina Panthers: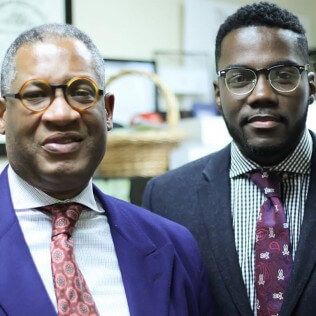 It bemuses people when they visit my law office and alongside the obligatory law books, framed legal credentials and cherrywood desk is a fully dressed mannequin and a wide array of fabric swatches. In my ten years of selling custom clothing and studying the history of fashion, I have come to realize that fashion is a business!
If you have a fashion business or idea call us today. We offer fashion law services such as fashion trademark licensing, fashion employment law, fashion contract matters and much more. Our firm has helped several clients trademark logos for their fashion-related companies and to negotiate important contracts to help their businesses grow. "I'll take two shirts and a trademark package please"......The Montgomery Law Firm, "where we'll file a suit or make a suit"!
Include us on your holiday wish list. Contact us today at (704) 312-7360!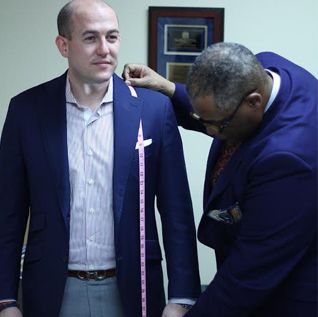 (Top photo: Eric A. Montgomery, Esq. with star mentee Stephen Graddick IV in a custom shirt and blazer designed by Atty. Montgomery | Bottom photo: measuring a client for his next custom sports coat)
---
Q & A with Eric A. Montgomery, Esq.
Q: Can I trademark the name of my sports apparel company without a logo and will it hold up in court?
A: Yes one can trademark a name without a logo. Our firm has successfully filed and obtained trademarked name registrations with the US Department of Patent and Trademark Office on behalf our clients.
Please contact The Montgomery Law Firm today at (704) 312-7360 or info@themlawfirm.com to assist you with your legal needs in the following areas:
Employment Law

(EEOC claims|wrongful termination|discrimination|unemployment hearings|severance negotiations)

Personal Injury Law (insurance claims|automobile accidents)

Business Law (civil litigation|contract formation and review|business formation|dispute resolution/trademark|business strategy)

Estate Planning (wills|trusts|power of attorney|healthcare power of attorney)

Fashion Law (strategic fashion planning & development, seminars on issues of interest to fashion community, fashion employment practices, fashion trademark licensing)
Please call us to use our firm's newest concept - Urgent Legal Xpress!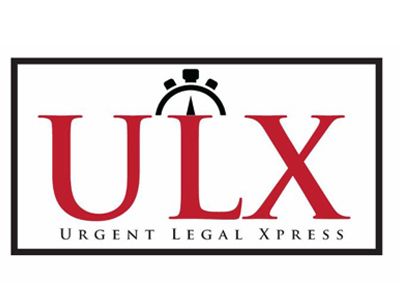 "We want to meet clients just where they are"