Versace Not!
Feb. 1, 2015
Dear Clients, Friends, Family and Fans of the Superbowl bound Carolina Panthers: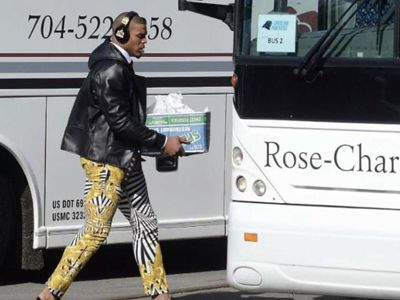 When I saw Cam Newton's recent appearance sporting Versace pants, I began to feel exuberant again about Superbowl 50. His decision to wear these trousers sends a message of confidence and courage! However, even though I liked his choice in pants, this bold move certainly can't happen on my playing field-the courtroom! Your appearance matters. In fact, based on the type of case presented, part of our job as lawyers is to help convey certain messages about our clients through image and appearance. When interns or new lawyers step into my office, the first lesson they learn before I teach them how to write a brief or research a case is on appearance. "Your appearance is your introduction"! Here are 5 reasons why your appearance counts:
1. One never gets a second chance to make a first impression - we can't take that risk with the law! (Shouda, Coulda, Woulda is too late)
2. You don't want to be a distraction to the judge and/or jurors. (No red suits)
3. An appearance of deshabille could result in a guilty verdict....just be neat!
4. Whether you speak English, Spanish or Russian, your appearance is a universal language. (No one knows where you are from when you are in a blue suit)
5. Your appearance can cause you to earn respect or lose it. (Ask the Kardashians)
Even outside the courtroom, your appearance is important. A little unknown fact about me...I take my kids trick-or-treating in a sport coat! Call The Montgomery Law Firm today so that we can make a lasting appearance.
The Montgomery Law Firm, revolutionizing the legal industry. Call us today! 704-749- 3135
---
Q & A with Eric A. Montgomery, Esq.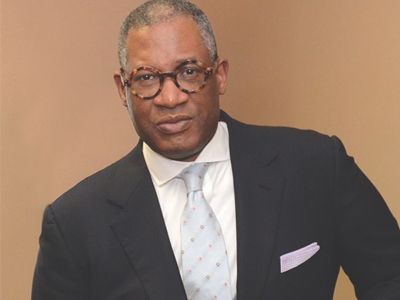 Q: I am considering starting a non-profit company. How do I determine which non-profit designation, i.e. 501 (c)(3), 501 (c)(4), etc to use to set it up?
A: The IRS has published guidelines on their website at www.irs.gov to help make that determination. Stay tuned for an upcoming edition of our newsletter as we plan to highlight a non-profit expert to discuss some of these important matters .
Tell us what legal issues you want the Monday Morning Lawyer to discuss next? Send your thoughts to info@theMLawfirm.com.
Please contact The Montgomery Law Firm today at 704-749-3135 or info@themlawfirm.com to assist you with your legal needs in the following areas:
Employment Law (EEOC claims|wrongful termination|discrimination|unemployment hearings|severance negotiations)

Personal Injury Law (insurance claims|automobile accidents)

Business Law (civil litigation|contract formation and review|business formation|dispute resolution/trademark|business strategy)

Estate Planning (wills|trusts|power of attorney|healthcare power of attorney| secure document storage)

Fashion Law (strategic fashion planning & development, seminars on issues of interest to fashion community, fashion employment practices, fashion trademark licensing)
Please call us to use our firm's newest concept - Urgent Legal Xpress!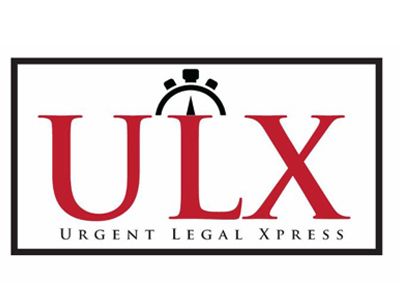 "Meeting clients just where they are"