When Managers Lie
April 26, 2016
Dear Hornet Fans, Prince Fans, Clients, Friends and Family:
From the death of one of the greatest musicians who ever lived - Prince, to the first Hornets playoff win in a long time on Saturday, a lot of change is happening as we speak. I will be forever grateful for the gift of Prince's music in our world. His legacy will live for generations to come.
In the legal world, another earth-moving event (well, not quite that big, but big nonetheless) took place on April 9th in the US District Court for the Western District. Judge Robert Conrad ruled in the case of Sirona Dental, Inc. v. Smithson (Lawyers Weekly No. 004-009-16), that a terminated employee could move forward with his lawsuit alleging slander against a company official for false allegations made against him inside the company. In order to prove a case of slander, a person must prove that the slanderous statements were "published"-that is, made-to a third party ( typically outside the company). In this case a company official published false allegations about Smithson to four executives and they were made with actual malice - meaning the official made statements that were false and were made with ill will. Because of these factors, Judge Conrad ruled that Smithson's case could move on to trial.
This case is very significant since it is the first time a federal court in North Carolina has reached this conclusion.

Almost weekly, I meet with a potential client that claims someone has defamed or slandered them on their job due to a false statement made about them.

Now these types of situations have to be evaluated more closely since a potential new angle on slander/defamation claims in employment cases has been defined.
Call The Montgomery Law Firm today to get assistance with your important legal issues. Let us do a quick 15 minute analysis of your case for only $75 through our newest concept, Urgent Legal Xpress. Just call us at (704) 312-7360 and ask for a ULX Review!
The Montgomery Law Firm , revolutionizing the legal industry. Call us today! (704) 312-7360
---
Q & A with Eric A. Montgomery, Esq.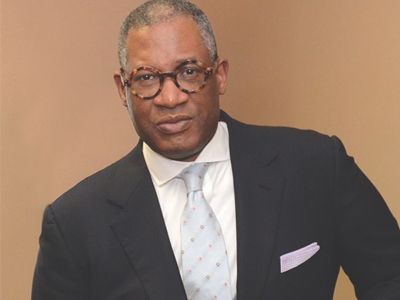 Q: My supervisor fired me based on false allegations about my job performance. Can I sue my employer for defamation/slander in North Carolina?
A: Possibly. Based upon a recent decision in the federal courts of North Carolina, a judge ruled that false statements made inside of a company about a terminated employee can proceed to trial. C all us at The Montgomery Law Firm if you need to have these types of claims reviewed for consideration. We have over 25 years experience in this area of the law.
Tell us what legal issues you want the Monday Morning Lawyer to discuss next? Send your thoughts to info@theMLawfirm.com.
Please contact The Montgomery Law Firm today at (704) 312-7360 or info@themlawfirm.com to assist you with your legal needs in the following areas:
Employment Law (EEOC claims|wrongful termination|discrimination|unemployment hearings|severance negotiations)

Personal Injury Law (insurance claims|automobile accidents)

Business Law (civil litigation|contract formation and review|business formation|dispute resolution/trademark|business strategy)

Estate Planning (wills|trusts|power of attorney|healthcare power of attorney| secure document storage)

Fashion Law (strategic fashion planning & development, seminars on issues of interest to fashion community, fashion employment practices, fashion trademark licensing)
Please call us to use our firm's newest concept - Urgent Legal Xpress!
"Meeting clients just where they are"